Our Team

Peter Tonge, Training Manager
Peter is the Training Manager at TTM Healthcare where he coordinates our training division with our professionals and external clients. His duties include working closely with our trainers to deliver quality training courses nationwide, liaising with training participants to ensure they gain the certification they require and providing a corporate training service for external companies and organisations. Peter is part of our team since May 2017, previous to this he worked in the healthcare insurance industry for over 20 years. Outside of work, Peter is an experienced distance runner, competing on a national level.
Peter is fully committed to providing an excellent service to our current and new clients.
If you have any questions, please do not hesitate to contact Peter on 065 689300 ext. 160 or

[email protected]

Diane Shanahan, Senior Sales Coordinator
Diane is the Training Sales Coordinator at TTM Training where she liaises with training participants and our team of trainers. She works with our training participants to ensure they undertake the training required to be compliant for work and keep them informed of training opportunities in their area. Diane joined our team in July 2019 having previously worked in Motivation weight loss for nearly 8 years.
Diane looks forward to working with our training participants.
If you have any questions, please do not hesitate to contact Diane on 065 6869300 ext. 213 or

Gerard L. Soosay, TTM Trainer / Clinical Manager
Gerard has been with the TTM Healthcare Group over 12 years. He holds a primary and postgraduate degree in Psychology and has over 25 years experience in the care sector primarily with children & adolescents. His working experience incorporate countries like Singapore, Sweden and Ireland. Gerard has worked in several organisations across the public and private sectors and has been in senior management for over 10 years. He is a qualified trainer in several safeguarding courses. A trained Supervisor (HSE), Gerard also provides clinical supervision and critical incident debriefing as part of the organisation's EAP services. As part of his role, Gerard supports the HR department in the areas of employee relations, workplace investigations and mediation.
Gerard is a member of the following organisations;
* Psychological Society of Ireland
* The British Psychological Society (GBC)
* Social Care Ireland
* Association of Healthcare Trainers, UK
* American Psychological Society (Affiliate)
* Employee Assistance Professionals Association (Ireland)
* Irish Foster Care Association
* In 2015, Gerard was appointed Peace Commissioner by the Minister for Justice and Equality.
____________________________________________________________________________________
Our External Trainers and Professional bodies:
Ms. Bernie Breen B.A. (Hon) M.A., has over 20 years' experience working in voluntary, public and private residential services in a variety of roles with numerous ethnic groups. Bernie has an M.A. in Leadership and Management in Social Care with Technological University Dublin and holds a level 7 qualification in Supervision Skills. Bernie is a professionally accredited Therapeutic Crisis intervention (TCI) trainer with Cornell University and is a professionally accredited trainer in First Aid Response, Manual Handling and STORM self-injury training. Bernie is a dually accredited PHECC and American Heart Association Community First Responder Trainer and is an active Community First Responder in conjunction with the National Ambulance Service (NAS). Bernie is the Director of TACT (Therapeutically Applied Care Training).
Dolores Martin M.A. is a graduate of Carlow Institute of Technology with a Masters in Child Youth and Family Studies. Dolores also has an honours degree in Applied Social Studies in Social Care and a level 7 in Supervision Theory and Practice. Dolores's background is in residential care where she has worked in mainstream residential, aftercare and is currently working in a residential service for children with disabilities as deputy manager. Dolores has been delivering training courses to social care and health care professionals since 2014, delivering Therapeutic Crisis Intervention in an associate trainer capacity along with many other courses including Supervision, Report Writing and Child Protection. Dolores is also a parents plus and strengthening families and has delivered many parenting courses for TUSLA.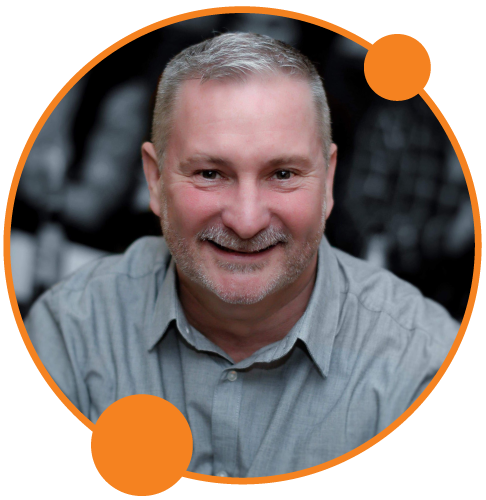 Eric Donovan / CPR Trainer / Rapid Response